Hard day at work? Hungover? Or simply starving?
You don't need that overpriced degustation that leaves you starving, five sad courses later. There are some things only a burger can fix. That's why Ghost Burger is here. We deliver real burgers, fun and flavorful, when you need one the most.
Our location is secret, but our ingredients are honest. We keep things simple with three signature classics: beef, chicken and veggie.
Simple yet effective with a strong supporting cast of wings, truffle fries, and salads. You can even swap out any bun with lettuce, if that's what you're into. Ghost Burgers are great burgers, cooked the way you like.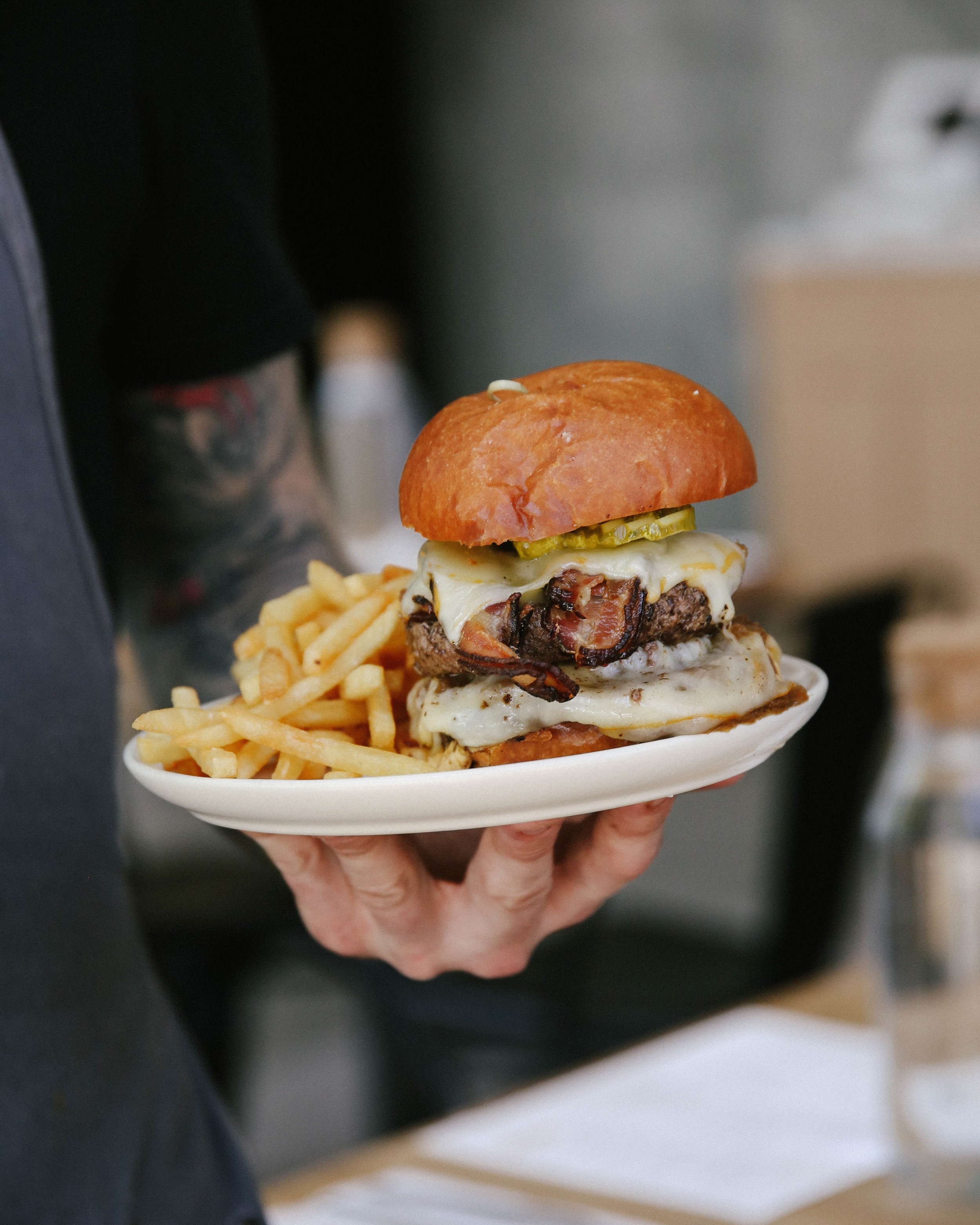 Features a dry age chuck rib patty, miso onions, mustard special sauce and American cheese on a milk bun.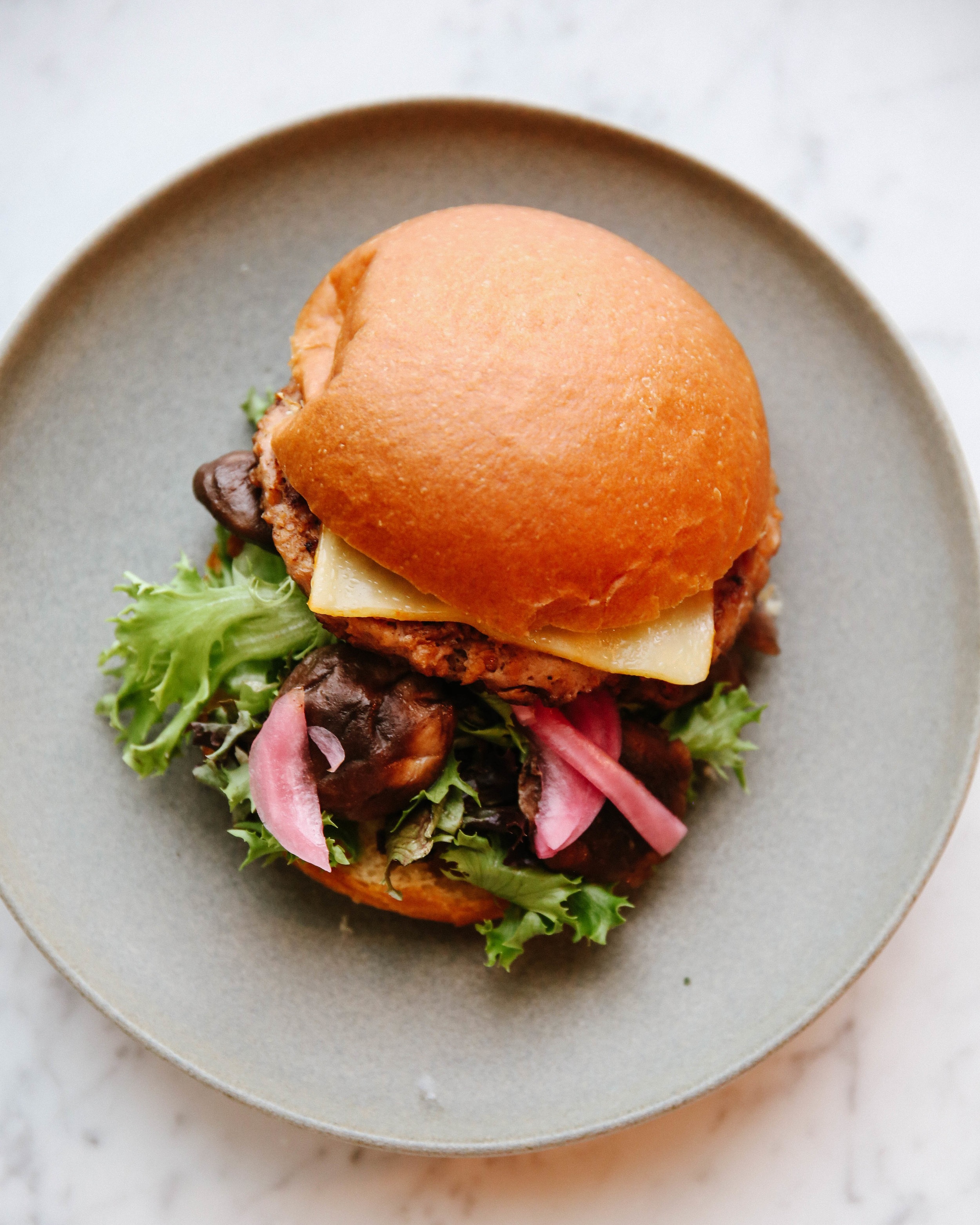 Our veggie burger is totally vegan and totally good - a Beyond Burger patty, greens, caramelized carrots, pickle, roast tomatoes and special sauce on a sprout bun. You can even swap out any bun with a GF bun or a lettuce cup, if that's what you're into.
Nashville style crumbed chicken, iceberg, deli pickles, American cheese and Kewpie Mayo on a milk bun.
Buffalo Style Wings with Ranch Sauce
Jalapeno Corn fritter, mixed greens, baby beets, shaved fennel, radish, feta, pepita's, chipotle agave dressing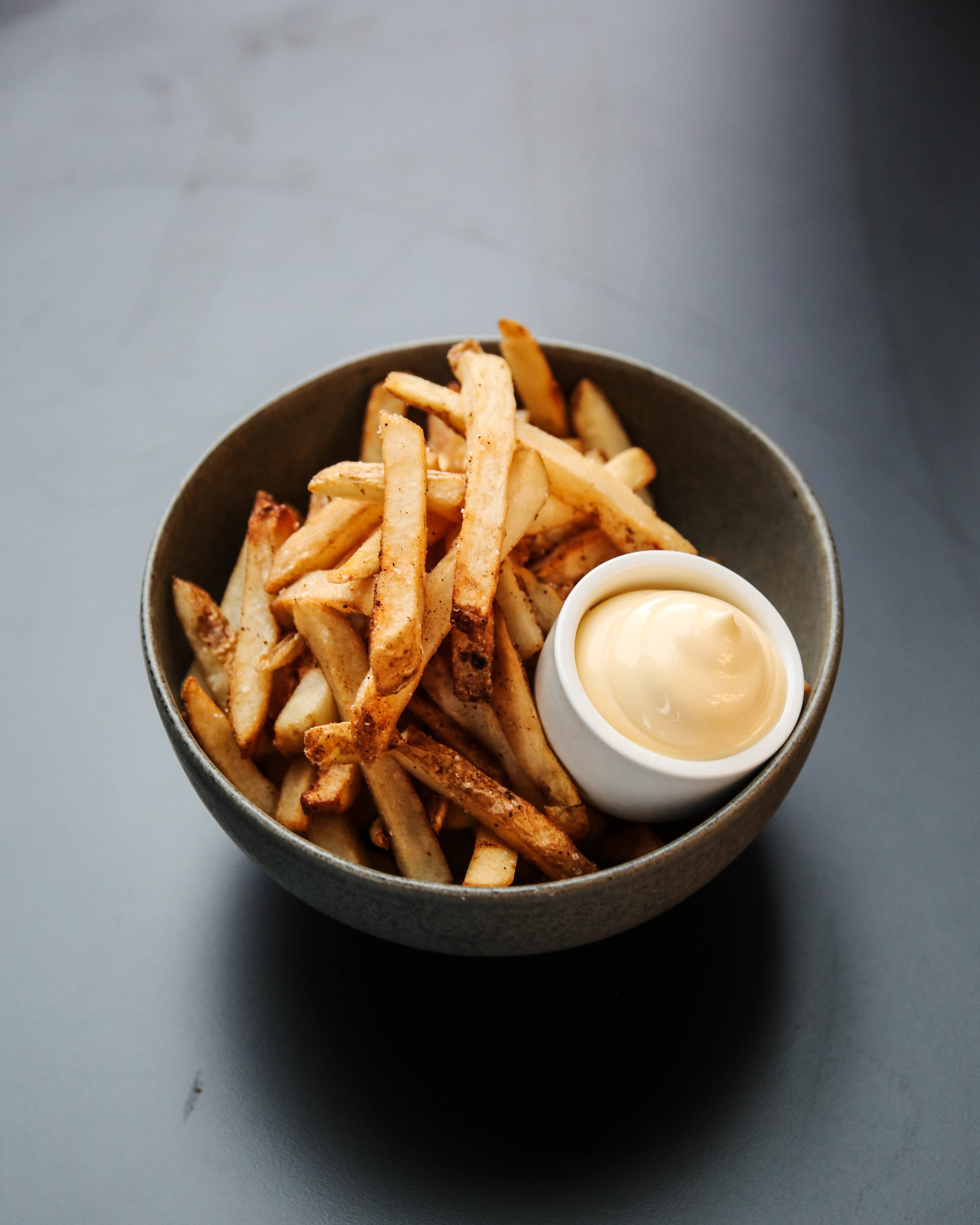 Served with Special Sauce